BUY A CHIP
We design, develop and sell chips that are used in synths, stomp boxes and other musical applications. Select the type of chip you are looking for below to see our range and get started
FEATURED PRODUCTS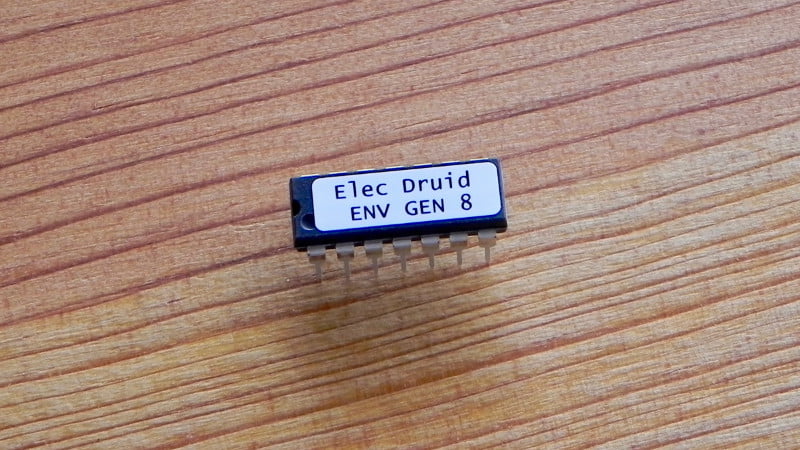 This chip is a comprehensive upgrade of the previous generation of Electric Druid voltage controlled envelope generator chips, the VCADSR 7B and LOOPENV 1B. The VCADSR had both GATE and TRIGGER inputs, and the LOOPENV featured a MODE CV that allows selection of normal ADSR, Gated looping, or full LFO-style Looping modes. This chip combines the features of both onto a single chip, and removes the need for a crystal and reconstruction filter. It also improves the output sample rate... Read more »...
£5
More Info
Buy Now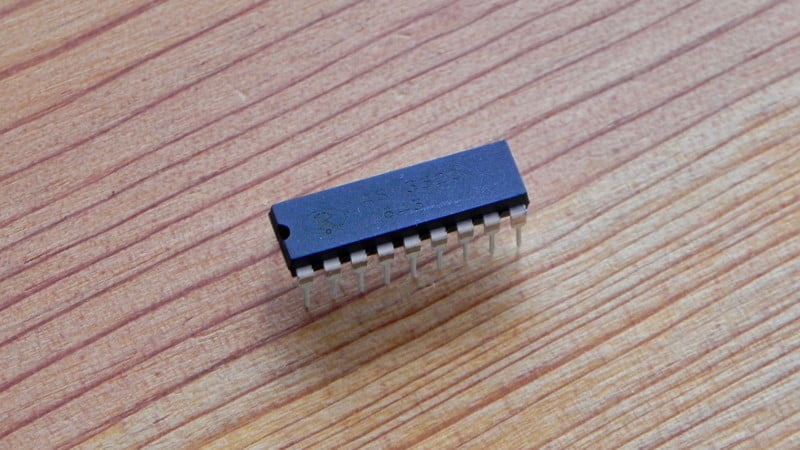 The AS3320 is a high performance voltage-controlled four-pole filter modelled after the CEM3320, with on-chip voltage-controllable resonance. The chip can be configured as an lowpass, highpass, bandpass, or all pass filter. It has an exponential (V/Oct) frequency control input which can cover more than ten octaves with little control voltage feedthrough. The Resonance CV allows control of the resonance from zero to low distortion oscillation. For more demanding applications, further trimming can improve control voltage rejection. Each filter section is... Read more »...
£5
More Info
Buy Now
About Us

Electric Druid started long, long ago, when founder Tom Wiltshire began building fuzzboxes for friends at school. Tom started building his own synthesizer in 2008, developing PIC microprocessor-based designs to replace unobtainable CEM and SSM synth chips. This approach generated interest from others involved in Synth DIY and the new Electric Druid business was born to help other people who are trying to build their own synthesizer or stomp boxes. By designing simple, easy-to-use, but flexible chips, we can reduce the component count in your synth or pedal, whilst adding powerful features usually only found in professional instruments.
How to build a synth
Our simple, powerful envelope generator, LFO, and oscillator chips can reduce the complexity of several key parts of your synth circuit. Try our projects!
BULK + USA ORDERING
We offer price breaks for 10+ and 100+ quantities on all Electric Druid chips for manufacturers or shops. Our chips can push your product to the next level!
Save import duties by buying in the USA from Synthcube or Small Bear Electronics